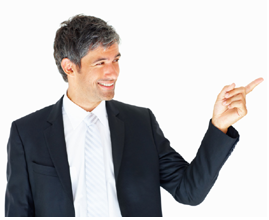 With the changing economy, no one has lifetime employment.
SAP SRM knowledge provides lifetime employability.
Learn SAP SRM for a prosperous career.
SAP SRM Training Details

Start Date:
Location:

Online

Method:

Live

(Instructor-led)

Tuition:
Call +1-832-419-7371 for Prices
Schedule:
Day 1
Sun 07/10/2016
Day 2
Sun 07/17/2016
Day 3
Sun 07/24/2016
Day 4
Sun 07/31/2016
Day 5
Sun 08/07/2016
Technical Requirements:
Internet:
Highspeed
RAM:
2 GB minimum
Headset:
With built-in microphone
Software Requirements:
Operating System:
Windows XP or newer
Operating System:
Mac OS
Online Meeting
GoToMeeting (GoToMeeting.com)
Remote Support
TeamViewer (TeamViewer.com)
Timing:
9am to 5pm us cst (CST)
Books/Guides:
Step By Step Guide
System Access:
90 Days
Education Counselor:
(Monday to Friday, 9am ~ 5pm [CST])
+1-832-419-7371
Find us on Google
Google+
Learn SAP SRM through a single analytical framework and support for multichannel supplier enablement. Call 281-412-6678 to enroll.
| | |
| --- | --- |
| When comparing schools, there are a lot of choices on the internet. It is important that while making the decision you compare apples with apples. This is why you should spend some time to get to know | the curriculum very well. A lot of times when there is a cheaper course available it is due to less content being covered. Our curriculum is carefully designed to exceed job expectations. |
LearnSAP.com

has been serving the SAP education industry since 1999. Over the period our methodologies have evolved to prepare students to exceed job market expectations. We achieve this by empowering students with equal proportions of knowledge and proficiency in the SAP system. Students walk confidently into their first projects.
For self evaluation we have practice exams on our website which are a good indication if students are ready for the certification exam. We are different from other schools as our focus is on learning by practice. The entire training is based on a simulation of a real-time project. Students learn best in this setup as compared to the one where they learn the syntax and vocabulary of the language and try to piece it together. Join this course to learn SAP SRM from one of the very few, talented and extremely experienced instructor.

Mr. Marker

is a SAP SRM consultant with varied experience in textiles, pharmaceutical, automotive industries with implementation, upgrade, rollout & support projects in SAP ECC 4.7, 6.0 under his belt.
He is working as a freelance SAP Plant Maintenanace trainer since 5 years with expertise in delivering training to corporate clients, business users, Btech, BSRM & MBA students.





| | |
| --- | --- |
| Too big a class and students don't get enough attention. Too small and it doesn't make economic sense to hire quality instructors. | Five students is the magic number. All of our online classes are never more than 5 students, while our in-class max number is 8. |

| | |
| --- | --- |
| We have a special message board on our website which is dedicated to past and present students. This online community is closely watched by instructors and forum moderators to ensure that students get prompt answers to their questions and solutions for their problems. Previous students who have made it to projects also | contribute some of their time mentoring new comers. Graduates continue to use these forums to communicate with their mentors and piers about their experiences. They become the support system for each other while teachers and forum moderators continue to watch over their communication to validate the solutions exchanging hands. |



SAP SRM Course Curriculum<< Back

What is SAP SRM?

The SAP Supplier Relationship Management application (SAP SRM) provides strategic value through sustainable cost savings, contract compliance, and quick time-to-value. Companies are equipped with tools to drive superior results through an end-to-end source-to-pay process. Activities such as spend analysis, category management, requisitioning, sourcing, operational contracts, invoicing, and supplier management are part of an integrated platform.




SAP SRM Training

The SRM training is provided by a very experienced and knowledgeable faculty who has several years in a variety of industries. To maintain the best possible instructor-to-student ratio we limit our class size to a max of 4 students. The lectures are based on real-life scenarios which are derived from the instructor's job experience. SAP SRM is in demand and this will only increase with time as companies realise the benefits of this module.




Who Should take SAP SRM training?

MM Consultant, SAP Project manager, Strategic Purchaser, Operational purchaser, Buyer, Purchasing Assistant Employee, Goods Receipient, Purchasing Davison Manager, Procurement manager, End user, Super User, Director Purchasing, VP Purchasing, etc.




Day-1

mySAP SRM e-Procurement

mySAP SRM
Exercise to mySAP SRM e-Procurement




Backend Integration

Backend Integration
Exercise to Backend Integration




Organization

Organizational Plan
Exercise to Organizational Plan
User Maintenance
Exercise to User Maintenance




Day-2

Workflow

Workflow
Exercise to Workflow




Master Data

Vendor Replication
Exercise to Vendor Replication
Product Master
Exercise to Product Master




Backend Integration

Catalog Management
Exercise to Catalog Management




Day-3

Self Service Procurement

Shopping Carts
Exercise to Shopping Carts
Direct Procurement
Exercise to Direct Procurement
Confirmation of Goods Receipt
Exercise to Confirmation of Goods Receipt




Sourcing

Process Purchase Order
Exercise to Process Purchase Order
Sourcing
Exercise to Sourcing
Exercise to Sourcing - Sourcing
Application and Biding
Engine
Exercise to Sourcing - Vendor List




Day-4

Service Procurement

Procurement of External Staff
Exercise to Procurement of external staff
Integration into ERP Service
Procurement
Exercise to Integration into Service Procurement of the ERP back end




Plan Driven Procuremen

Plan Driven Procurement
Exercise to Plan Driven Procurement




Day-5

Administration




Self Service Procurement

Procurement Cards
Component Planning (Optional Lesson)




SAP Supplier Relationship Management (SAP SRM) is powered by SAP NetWeaver, the integration and application platform that unifies and aligns people, information, and processes across technologies and organizations.




SAP NetWeaver lowers total cost of ownership (TCO) for SAP SRM customers by enabling them to integrate easily in heterogeneous landscapes. It also allows easy integration with SAP's wide, homogeneous solution architecture, so you can implement other SAP solutions more quickly and profitably.




SAP SRM helps organizations optimize procurement operations with an integrated, scalable platform and business user interface that enables the full source-to-pay process.




SAP Supplier Relationship Management (SAP SRM) can connect you to your entire supply base-allowing multiple levels of suppliers, partners, and manufacturers to work together, while you reduce the cost of goods sold throughout the company.




SAP SRM simplifies and automates procurement. The SAP SRM process integrates supplier qualification, negotiation, and contract management more tightly and cost-effectively with other enterprise functions and their supplier's processes through a single framework with support for multichannel suppliers.




The SAP SRM application is designed as a long-term foundation to secure the cost and quality advantages of center-led purchasing and broadened supplier involvement for enduring value and long-term results.